An adult game currently in development that features over 20 uniquely modeled and detailed female characters with high-quality, fully animated scenes.
Uncensored version is available on Steam page and on Patreon (patron-only).
After two years of working your ass off in college, you finally managed to qualify for an international student exchange program, which also guarantees you a generous scholarship. It was supposed to be a hell of a year-long adventure – you and your girlfriend Summer (who made the cut as well) together in sweet, sweet Paris. Sounds nice, doesn't it? Well, maybe if the principal didn't suddenly exclude you from the program completely. That bitch.
What caused her last-minute decision that's threatening to ruin your relationship and year of adventure? Will you be able to resolve the situation, or provide for yourself without the scholarship? Are you and Summer going to be able to endure the long-distance test or will the plentiful temptations be too hard for you to resist?
Find answers to these questions (and many more as they unravel) on your own, as the choices you make in College Bound will impact the story with each and every update.
The game is a visual novel in-progress, utilizing classic Ren'py controls and containing high-quality renders
as well as fully-animated, non-censored adult scenes.
College Bound is on Steam
Play every episode of College Bound on Steam, unlock achievements, make new friends in the community and more!
Get the latest news and stay up to date with the game's development. Please consider supporting me on Patreon if you want to help the project grow. When you pledge on Patreon, it is appreciated by numerous benefits.
Get the Latest Episode on Steam
College Bound: Episode 5 DLC
College Bound: Episode 5 DLC is the final part of the epic adult visual novel developed by FOZ. 
Help Anna find her missing dog to get rewarded, solve Mary's (fertility) problems, appreciate Shanice's art…and her curves. Find out who is behind cyber attacks on your university, play God in a life or death situation, teach your teachers a thing or two…and the list goes on and on!
The bar has been raised even higher. In this Episode, you'll find beautiful graphics and realistic animations, while getting more content compared to the previous one. This means that this part of the game has the most images, illustrations and dialogue than any other one from the College Bound franchise. Are you ready?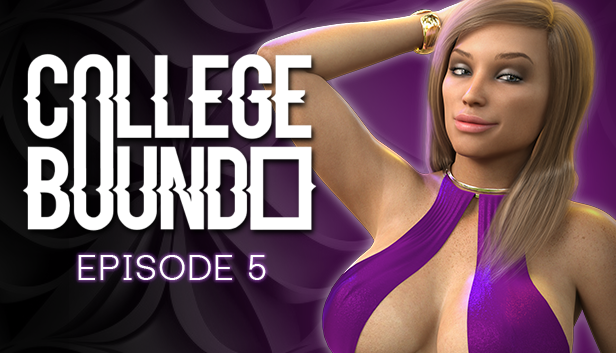 Do you like College Bound? You'll love the spin-off!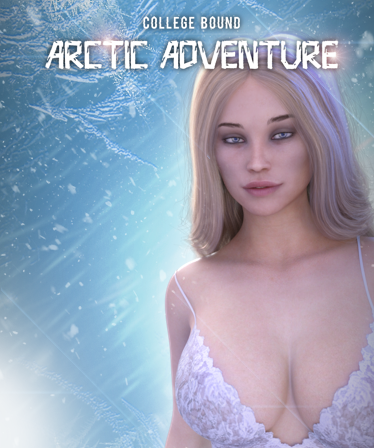 College Bound: Arctic Adventure
An official spin-off of College Bound, a game loved by hundreds of thousands players all over the Internet. Hop on a plane and spend best winter break of your life in beautiful Iceland! Meet new people, play winter sports, try your luck in seducing local hotties, become a detective…and much more!
As we're done talking about the game, you might want to know something about its creator. I go by the alias FOZ. I've spent the vast majority of my adult (but not only) life in the movie and 3D animations industries, while also working on some side projects related to programming.
With this experience under my belt, I had the idea to start a project for something that I would really enjoy; an adult game. My vision for the project is to give players freedom of choice in the game world and to let them immerse themselves in the story whilst facing consequences (good or bad) for their decisions. While College Bound is packed with high-quality renders and detailed animations, I also devote a big chunk of my time to developing a compelling storyline that I hope will capture everyone's attention:)

College Bound is on Discord